There exists a quite widespread opinion that Russian girls are beautiful because they are to any men's taste. It means that a man has a choice. Probably, geographical position of Russia between Europe and Asia affected a mix of genotypes somehow so that there are various combinations in looks of Russian women. Well, for example Asian girls are not tall, often thin, dark-haired, dark-eyed, with a narrow eye shape and small breasts. Scandinavian women are tall, fair-haired, blue-eyed, pale-skinned. More Southern European girls are dark-haired, brown-skinned, hazel-eyed and have big breasts. And Russian girls possess all possible combinations of genes: fair-haired and hazel-eyed, blue-eyed and dark-haired, short with big breasts, with straight and wavy hair and so on endlessly. It means that a man can find in Slavic girls such combination of their looks as he likes.
Beauty is a result of hard work.
Very often beauty of Russian women (as well as Ukrainian ones) is the result of hard work and one can't confine himself to a shopping in clothing stores. A flawless nail polish, ideally outlined eyebrows, pink skin, perfect make-up and stunning haircut are considered to be a standard in Russia. We have beauty salons here on every street corner, and hairdressing saloons come up more and more often. Even European girls coming to Russia or countries of the former Soviet bloc when becoming accustomed to the general atmosphere begin to go to a beauty counselor and a hairdresser what they would never do at home. In Great Britain and in Germany women consider it to be a normal state of things to wear undressed hair for several days. In Russian it is unacceptable.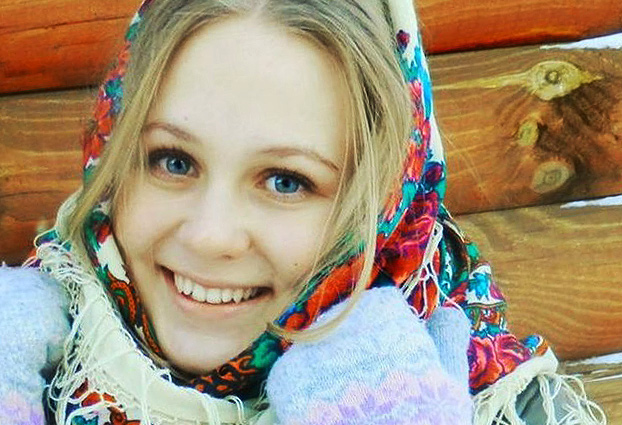 One can see mini-skirts, shoes with heels and logos of famous brands of clothes in Russia more often than in Europe. Just that's why Russian girls abroad are often so easy to recognize by their clothes. But if one thinks about differences in approaches to clothes and style, one can discover some interesting points. 'It is unbelievable in how feminine way they dress', unlucky tourists from Europe share with their friends feeling superiority in comparison with such a non-emancipation, to their mind. And if one asks Russian girls about a difference between them and European women this surprise will come back like a boomerang: 'European women are untended, very grey and somehow alike'.
According to a research made among various people and nations it was discovered that to a question 'Women of what nationality seem to be more attractive to you' there were following answers received. About 54% people consider that the most beautiful girls live in Russia. 27% of people answered that the most beautiful women are in Japan. 14% people gave their votes for French women. The same number of voices were given for German women. And Italy was at the last place.