Many men thinking about a bride by mail from Ukraine, Russia, Belarus and countries of the former Soviet Union doubt girls' sincerity in such relations. Maybe these women need not feelings and family but a citizenship and an access to a rich husband's banking account? These worries are not groundless. However, personal experience and instinct for self-preservation can surely help you understand where there is truth and where there is a deceit. We would like to explain you that in the wish of Slavic brides there is nothing strange about finding a successful man.

An interesting polling was held by employees of a Ukrainian marriage agency for girls actively searching for a person to love. They had to write a list of 50 wished qualities they would like to see in a man. It is done to understand what kind of a man a girl would like to come across on a dating site.
In the course of this work many interesting things come out of secret places of girls' hearts. For example, in the list of wished qualities of their choice there often are status articles. 'His boots should be not cheaper than 500 dollars, it's important.' 'A car should be decent.' 'He should wear a good expensive suit.'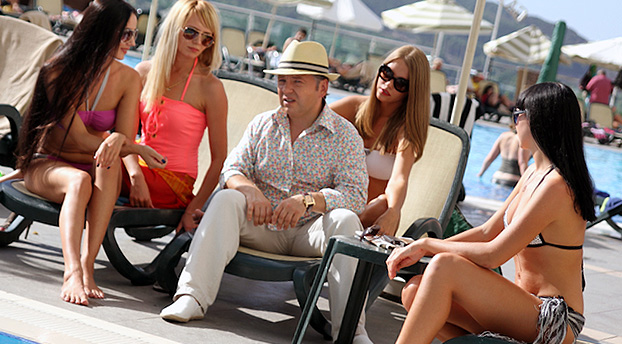 There is a healthy women's instinct aimed at continuance of one's generation. Following it any girl, including a Russian one evaluates abilities of a breadwinner of her partner soberly before creating a family with him. Many family psychologists consider this ability of Slavic women to be an important criteria of maturity and readiness for marriage. Does he have a stable income? If I will be pregnant and have a heavy toxicosis and I will be a mother of a small baby and will be not able to provide a living for myself and the baby, will he guarantee me food, home and safety? Can I count for him as for a family breadwinner and trust him to the full?
However, all these boots, cars and brand ties are not about prosperity and ability to support a decent living standards for a family, not about a full fridge, good clothes, high-quality medical service and annual rest at the seaside. They are about what is called bells and whistles. They are about one's status, leader's place in a human band, envy and admiration in the eyes of wife's friends.
Another explanation of Russian and Ukrainian brides' dream about a rich foreign husband have a psychological character. Having lived through difficult days of a fall of the Soviet Union many women dream of being a small, defended little girl in the arms of a big and strong man who is able to give her practically everything. Those things she was deprived of because there was no father nearby or he was not strong enough, not generous and didn't keep her out of miseries.